Online Banking

Life is busy, so when you need convenient online or mobile banking services, F&M Bank has your back. Learn about all the benefits of our online banking services, including mobile deposit, bill pay, and eStatements. In addition, you can visit our online education center to learn more about each of our services and teach your kids more about money management through our specially created Just for Kids site.
Online Banking and Bill Pay
Bank online through our secure login portal. Learn how to open your F&M Bank online account and get access to our convenient eServices. Check balances, transfer funds, and do your bill pay all online with F&M Bank.
Online Banking and Bill Pay Services
It's Your Choice. Bank Anywhere... Anytime!
Time is money. F&M Bank offers eServices that enable you to save both! Look at all the convenient ways F&M provides to access your accounts, transfer funds, pay bills, and more ... 24/7 with F&M banking online!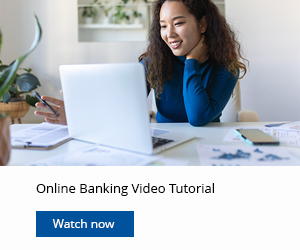 Online Banking
Fast, Secure – And FREE!
F&M Bank's Personal Online Banking gives you instant access to your accounts, banking services, and helpful financial tools. F&M Online Banking is completely secure, using passwords, multifactor authentication, and powerful encryption technology to keep your account information private. With Personal Online Banking, you can:
Check Balances – Monitor checking, savings account, credit card, loans, line-of-credit accounts, and CDs
View Account History – Track deposits, withdrawals, cleared checks and transfers
Search Account History – Query by check number, amount and/or date
Transfer Funds – Move funds between accounts
Make F&M Loan Payments – By transferring funds from your F&M deposit account
Download Transaction History – Download account history to financial software, including Quicken
Review ATM Transactions
View Current and Prior statement account information - Learn more and enroll in eStatements!
Please contact us promptly if you believe your Online Account and/or any of these security functions have been compromised. Find a branch office location or you may call us toll-free 800-645-4199 or in Clarksville-Montgomery County at 931-645-2400.
Personal Online Bill Pay
A Faster, Easier Way To Pay!
Fewer checks to purchase
Fewer checks to write
Fewer envelopes to address
Fewer stamps to buy!
HOW TO USE BILL PAY CONSUMER BILL PAYMENT AGREEMENT
F&M MobilePlus! Banking
F&M Personal Online Banking customers can use their Internet accessible smartphone to:
Access Accounts via Passcode Entry
View Account Balances and Transactions
Transfer Funds between F&M Accounts
Pay Bills with Your Account and Routing Number
Deposit Checks (Mobile Deposit)
Connect other Financial Institution Accounts and Move Money from One Bank to Another
Geo-Locate F&M Branches and all ATMs
Click here to learn how to download the F&M MobilePlus! mobile banking app ... and to get additional information!
Telephone Banking
Account Info Only A Touch Away.
Your account information is just a phone call away with Telephone Banking. Using any touch-tone or cellular phone, you can call us toll-free ... 24 hours a day to:
Review Checking, Savings And Loan Balances and Other Account Information
Transfer Funds Between Accounts
Make F&M Loan Payments
Telephone Banking (Inside Montgomery County) 552-0020 -- (Outside Montgomery County) 1-800-295-1519
ATM
F&M Bank is committed to providing safe, dependable, state of the art ATMs in Clarksville Tennessee, and multiple other locations in Middle Tennessee. Get cash and account information at any F&M Bank ATM ... and thousands of other machines nationwide displaying the VISA, MasterCard, Cirrus and Plus logos.
F&M Mobile Banking App
Learn about the many advantages of using the mobile and online banking services from F&M Bank. Use your smartphone or mobile devices to handle day-to-day transactions, check deposits, transfers, and find your local branch.
Mobile Banking Services
Use The F&M Mobile Banking App for Convenient Online Banking
Mobile devices have become almost essential for everyday life. With more and more people spending time on their phones or tablets, mobile online banking should also be accessible and easy.
Whether you're managing your personal finances from home or on the go, the F&M MobilePlus! App provides you with easy access to useful features.
F&M Bank MobilePlus! App Features:
Passcode Entry - For secure and easy access.
View Account Balances and Transactions - Displayed discreetly on your home screen, so you can quickly review your balance wherever you go.
Transfer Funds between F&M Accounts - Whether you have a savings account or a checking account, MobilePlus! Makes managing your funds easy and hassle-free.
Pay Bills - Secure mobile bill pay lets you tackle this task on-the-go.
Deposit Checks (Mobile Deposit) - Don't have time to run by the bank? You can now securely remote deposit your checks just by taking a picture.
Connect other Financial Institution Accounts - You can even connect the app to help you manage your assets outside of F&M Bank.
Receive Notifications - Keep an eye on the status of all transfers when you sign up for notifications. Alerts are available through mobile app notifications.
Geo-Location of F&M Branches and all ATMs - Need cash or in-person help? F&M MobilePlus! can help you find the nearest F&M Bank or enabled ATM near you.
How to Download the F&M MobilePlus! app:
You must have an active F&M Personal Online Banking account; and
Have an Apple® device with iOS 9.0 or above or Android™ device 4.1 or above.
On the App Store or Google Play, search for F&M MobilePlus! or click the download links below to get started.
How Do I Use My F&M MobilePlus! app
Touch the F&M MobilePlus! app icon on your home screen.
Follow the on-screen guide for entering your Personal Online Banking:

User ID
Password; and
Correctly answering one of your Personal Online Banking security questions.

Next, you will be asked to enter and confirm a 4-digit MobilePlus! Passcode.

Securely maintain your Passcode; it is the key that opens your F&M MobilePlus! app.
If you cannot remember your Passcode, reset it by selecting "Forgot?" on your F&M MobilePlus! passcode screen.

After reading and accepting the F&M MobilePlus! Terms, you will be set up and ready to use the F&M MobilePlus! App!
For Help or Information call 931-645-2400 or 800-645-4199 toll-free, Monday-Thursday 8:30-4:00 CST; Friday 8:30-5:30 CST or you may send a secure email message.
PRINTABLE F&M MOBILEPLUS! CUSTOMER INFORMATION SHEET
F&M MobilePlus! Feature: Mobile Deposit
With the F&M MobilePlus! app, you can deposit checks with the camera on your smartphone or tablet!
To enroll for Mobile Deposit
Simply open the F&M MobilePlus! app, select "Deposit" from the app menu then follow the on-screen guide to complete and submit the enrollment form.
Notification of approval will be posted on your F&M MobilePlus! app within 1-2 business days*.
Upon approval, you will be ready to make your first mobile deposit.
eStatements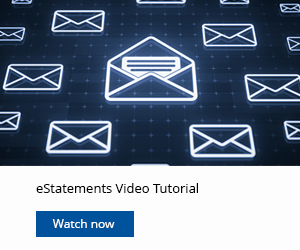 eStatements are a fast, safe and easy way for you to simplify your financial recordkeeping. eStatements are electronic versions of your paper account statements that can be delivered directly to your Online Banking account for free.
Safe - eStatements are accessed using your secure Online Banking login. Helping protect your important information and reduce your risk of mail fraud and identity theft.
Convenient - Easily access, save & print 24 months of account statements.
Responsible - Less paper mail is better for the environment and your carbon footprint.
Enroll in F&M Bank eStatements today!
eStatement FAQs
What is required to enroll in eStatements?
Eligible customers may enroll online for eStatement.
eStatement customers must have and/or maintain the following to be eligible for eStatements:
An active online banking account (Personal or Business Online Banking).
A correct email address.
A personal computer or other device capable of accessing the Internet and F&M Online Banking.
An Internet web browser with capabilities to support commercially reasonable encryption software.
Adobe Acrobat Reader version 8.0 and above. Don't have Adobe Reader? Download here for free.
How will I know when my new statement is ready?
You will receive a notice via email when your current eStatement is available to review.
What if I change my email address?
It is important that customers maintain a correct email address with our bank. If you change your email address, please contact Customer Service at 1.800.645.4199.*
How will I view my eStatements?
For consumer accounts, statements are made available via F&M Personal Online Banking.

Sole Proprietors (only) may access their business account eStatement via F&M Personal Online Banking.

For Business accounts, statements are made available via F&M Business Online Banking.

Customers who own business and consumer deposit accounts may access eStatements for both using F&M Business Online Banking.
At this time, eStatements are not available via F&M MobilePlus! and F&M MobileBIZ!
How long will my eStatements be available?
A rolling 24 months of eStatements are made available.
What if I need a paper copy?
You may request a paper copy of an eStatement (for pickup or mail) by contacting Customer Service at 1.800.645.4199.*
Paper statement fee is $5.00 per statement.
What if I still have more questions?
Please call Customer Service at 1.800.645.4199 or contact your local branch.*
*Customer Service Business Hours: Monday-Thursday 8:30 am – 4:00 pm CST Friday 8:30 am – 5:30 pm CST (excluding holidays)